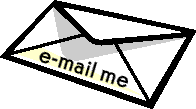 Jim has a J-6 on a modified 1961 corvette frame, original owner, second kellison built, Chevy 350 with an automatic, low miles, California licensed since 1963, vintage race eligible. You can email him at 
www.kellison.batcave.net 
or call 925-930-0215
More info to come along with pictures for each car check back often for updates


If you have a Kellison or Astra you want to sell please email me at the bottom of this page its FREE

SOLD ALL THE CARS BELOW HAVE BEEN SOLD

Michael is selling his 1964 Kellison J-6 Panther. Jim Kellison explained this car was number 27 of 250 J-6s produced. It has a 406 small block chevy engine with a roller cam aluminum heads custom exhaust MSD ignition and a custom painted color changing paint job that looks great call him at 218-340-7336

I'm asking $100/pair for the J5 covers and $120/pair for the GT40 covers.  The plastic is shatter proof and will not crack.  I include L-braces cut from the same crystal clear plastic.  All of my pieces are satisfaction guaranteed.  I've been making plexi parts for over eight years now.

  My contact information is:

Mark Clapp

816-286-6982

Mark is now offering headlight cover for the Kellison J-2 and J-3 along with the GT-40

Mark Clapp

816-286-6982

SOLD ALL THE CARS BELOW HAVE BEEN SOLD

Geoff Hacker who runs the Undiscoved Classics web site has a lot of rare early fiberglass cars for sale check them out

This STALLION 429 has the 5.8 Litre, (351 cid) Ford with automatic C6 transmission, Ford suspension components, combined with a chassis engineered by Red Stallion, provide it with advanced road handling, which is further enhanced by power assisted rack & pinion steering and heavy duty front disc brakes.

Safety features include a cockpit surrounded in steel, a race legal aircraft-type fuel cell instead of a gas tank, a large roll bar, and a 4 point racing seat belt and harness. 

Convertible top included. This is not a KIT

Contact Information:

Franklin Smith

281-932-9036